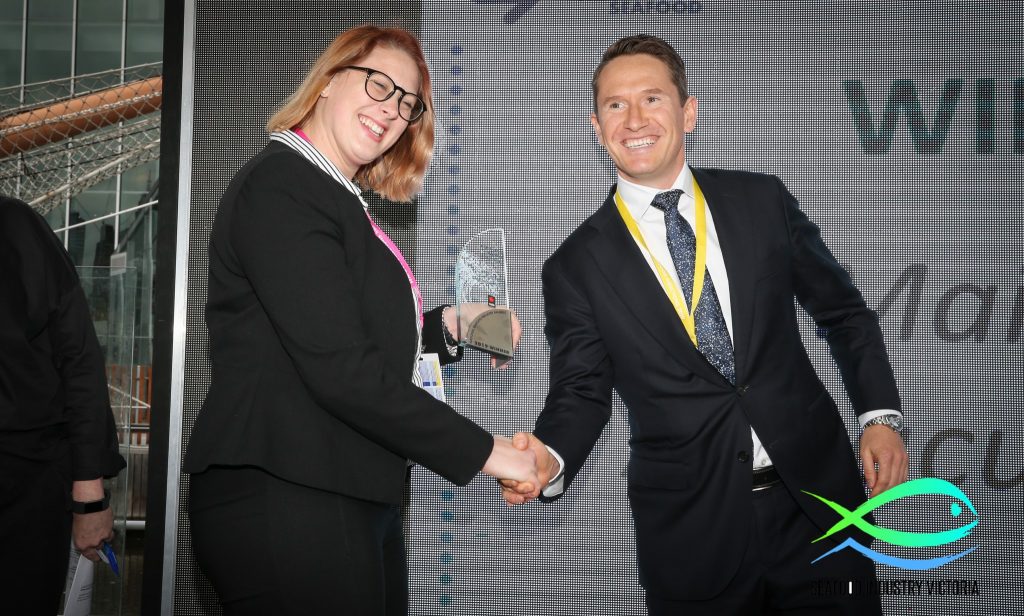 MainStream Aquaculture has been awarded the prestigious 2019 "Large Seafood Business of the Year Award", at the National Seafood Industry Awards.
Hatchery International covers MainStream Aquaculture's Selective breeding program.
MainStream Aquaculture wins the prestigious Wyndham City Business of the Year Award.
ABC Radio interviews Boris Musa, Managing Director, discussing MainStream Aquaculture's operations and fingerling export opportunities.
Boris Musa interview with Intrafish, discussing the future aspirations for MainStream Aquaculture, on the back of an already successful hatchery operation.
The world's largest barramundi hatchery, located in Wyndham, Victoria, is officially open and ready for business both domestically and internationally.
Australian Company Receives Boost: Fish Farming International covers MainStream Aquaculture's commercialisation grant for a proposed barramundi hatchery just 30 minutes West of Melbourne.
Wyndham Business discusses MainStream Aquaculture's innovation and sustainability credentials with MD & CEO, Boris Musa
Australian Prime Minister, Hon Julia Gillard MP, and MainStream Aquaculture Managing Director, Boris Musa, announce a partnership to commercialise MainStream's unique food production technology.
Selective Breeding Pays Dividends for Australian Barramundi Producer: An in-depth look at MainStream Aquaculture's hatchery techniques, the market potential both domestically and internationally, and what it means for reliable table-fish production.
Radio Interview with Boris Musa: MD & CEO Boris Musa discusses sustainability of MainStream Aquaculture's production facilities, and the future of Barramundi in Dubai on the Dubai Eye Radio Show.
Get all the latest barramundi news to your inbox: