Our impact
Everyone has the potential to make positive changes that enable a brighter future for us all.
Sustainability is a core principle of MainStream; we have a responsibility to do everything we can to create a healthier, cleaner and happier planet.
We are adopting a range of innovative solutions across the entirety of our business that increase the positive impact we have upon the areas we operate within, and the world.
Aquaculture has provided for the rapidly increasing consumer demand for fish and served to protect wild fisheries. Over the past 20 years, largely over exploited and fully exploited wild fisheries haven't produced an increased volume of fish products. Aquaculture has accommodated all the global demand growth over this period by adding approximately 70 million tonnes of annual production capacity. In 2014, aquaculture surpassed wild fisheries as the dominant source of seafood products.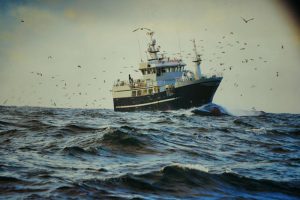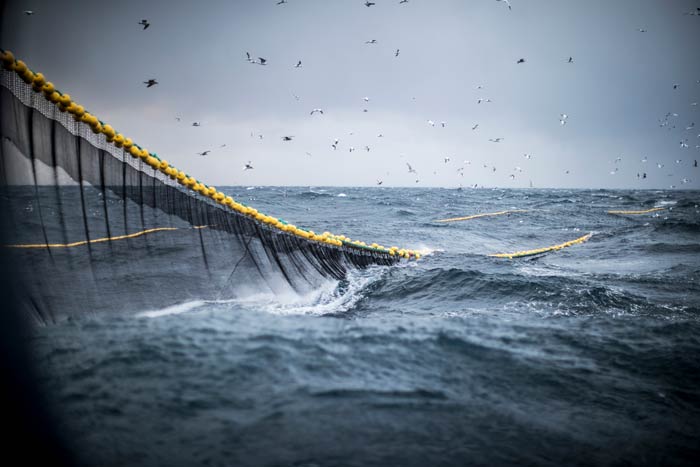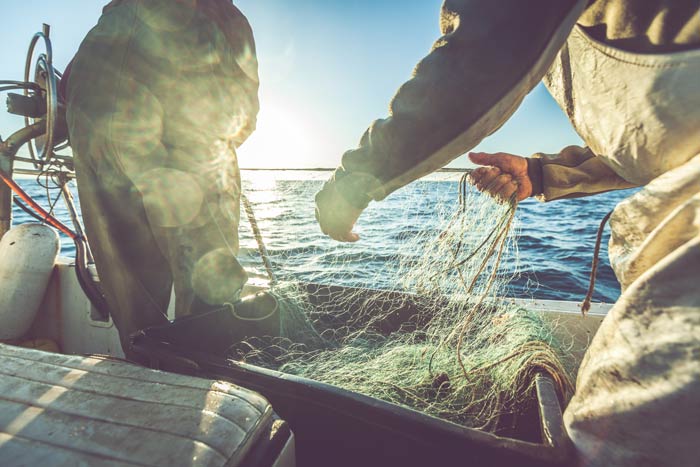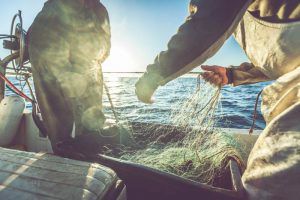 With existing forecasts for population growth and per capita consumption of fish products, the aquaculture industry will need to triple in size or add another 200 million tonnes of annual output by 2050. This industry profile provides an enormous opportunity for businesses like MainStream, who are pioneers in the efficient and environmentally sustainable production of fish.
Certified Sustainable
MainStream is committed to the conservation of resources and the sustainability of operations. This is shown through our Best Aquaculture Practices Accreditation, and the Sustainable Australian Barramundi Tick.
Each of these certifications require annual reporting and audits of our responsible feed sourcing, waste management, energy usage, water quality, & environmental impact.
Therefore seafood that is sourced from our farms can be trusted to be sustainably produced to the highest of industry standards.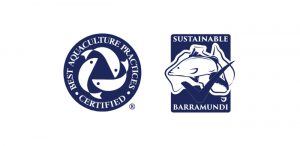 Water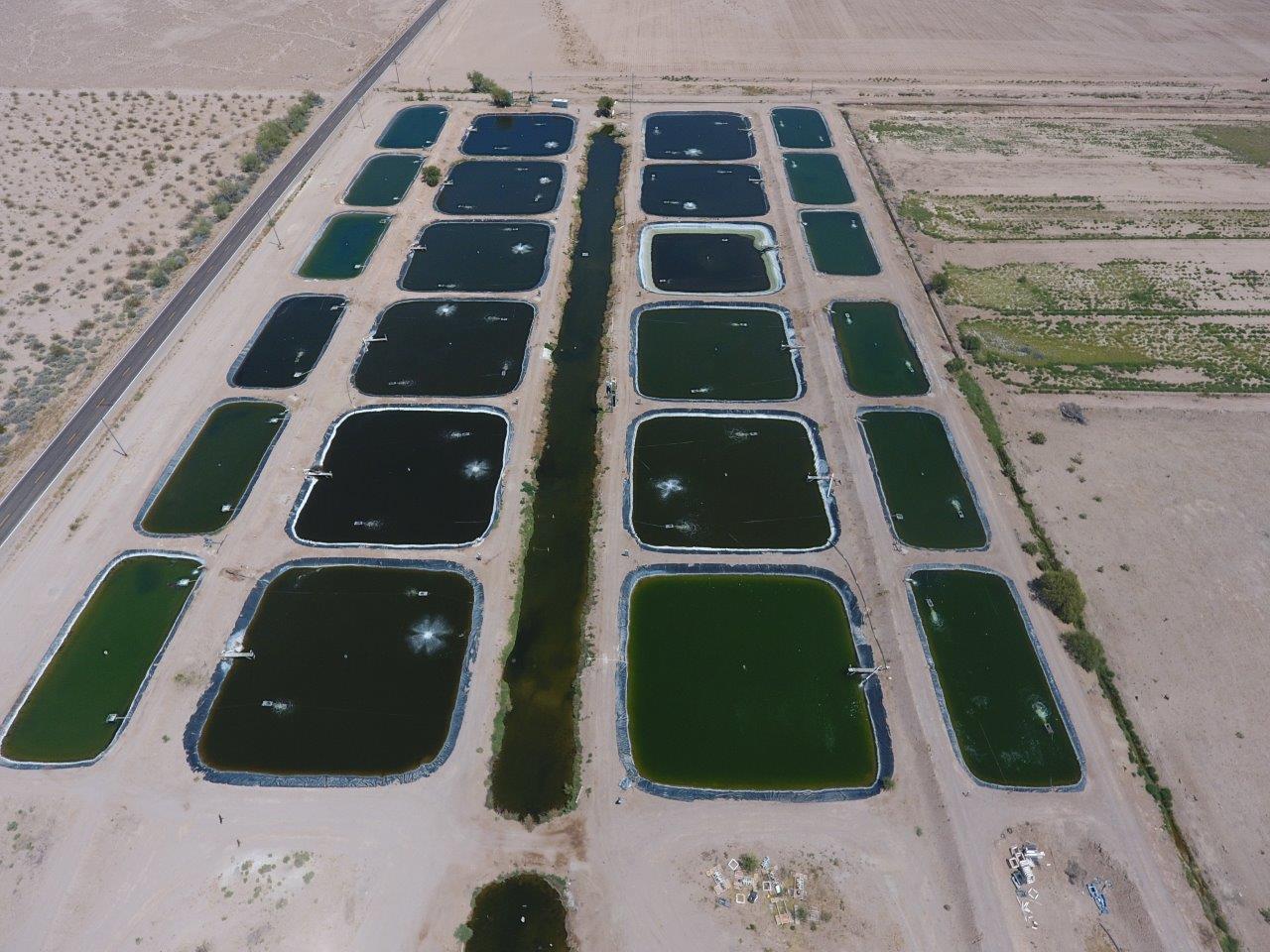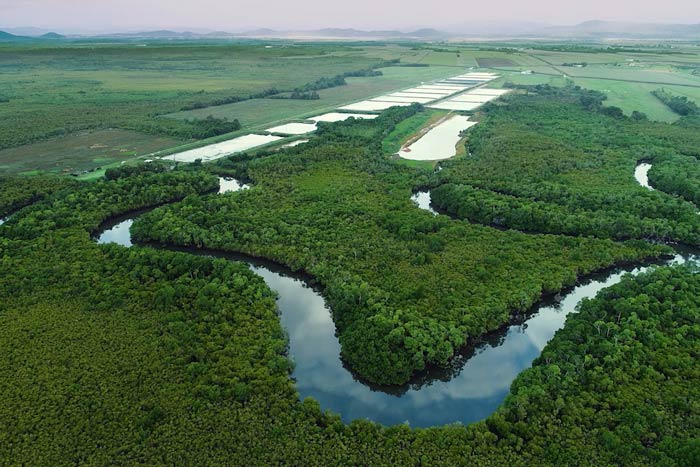 At the core of MainStream's Victorian business is one of the most extraordinary and pristine water sources anywhere in the world. Located several hundred metres below ground this geothermal water source supplies MainStream with pristine water that is naturally heated to Barramundi's preferred temperature of 29 degrees Celsius.
This water is estimated to have rained in the outskirts of Melbourne over 1,500 years ago and contains approximately 50 times the volume of Port Phillip Bay. Mainstream uses this water in a Recirculating Aquaculture System (RAS), which means only a small percentage of water leaves the site per day, reducing our impact on this abundant natural resource.
MainStream is actively involved in research and development around water treatment, recovery and re-use.
At our farm in Far North Queensland, water is drawn from the fully tidal Moresby River which is situated in one of Australia's most beautiful locations, between a lush rain-forest and the magnificent Great Barrier Reef. Here, we have strict regulations which ensure that the water leaving our farms is as clean, or cleaner, than the intake water.
The property also preserves 32ha of unique wetland in its' natural state with amazing biodiversity, showcasing a commitment to conservation and sustainability.
Mainstream's U.S.A farm uses a combination of revolutionary farming practices to sustainably raise Barramundi in the Arizona Desert. Ponds sourcing geothermally heated spring water unsuitable for crops perfectly replicates the natural environment of Barramundi.
This farm's close proximity to major markets results in a short supply chain and extremely low food miles – especially when compared to imported seafood.
Feed
MainStream uses the highest quality commercial feeds available and supports endeavours to reduce the environmental impact of aquaculture feeds through on-going efforts to minimise levels of fish meal and replace this with alternate protein sources. We currently use just 2.1% wild caught fish in our fish diets. Additionally, fish require far less feed input than other terrestrial farmed species to grow as they do not have to expend energy maintaining temperature or fighting against gravity. This reduces our impact on wild fish stocks further. MainStream Barramundi have a Food Conversion Ratio (FCR) of just 1.3.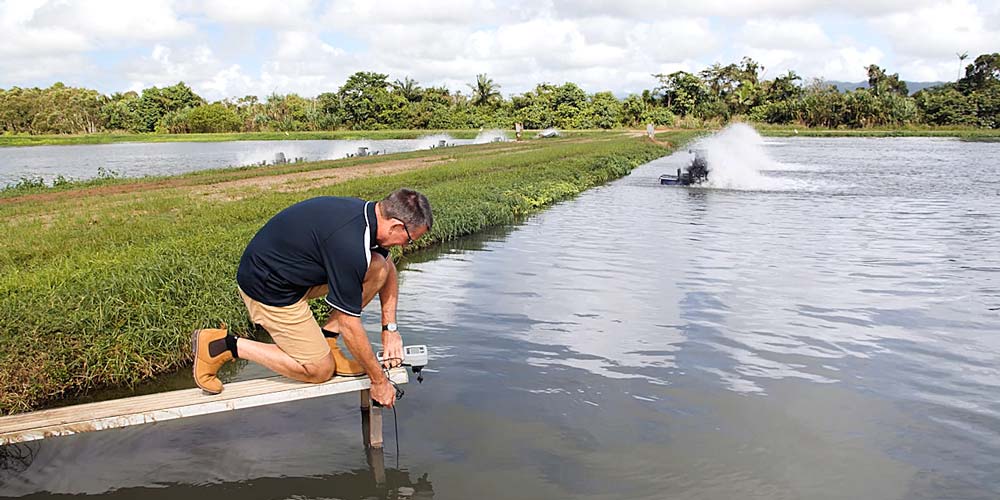 Waste Products
MainStream continues to develop innovative solutions to use our organic waste materials to create valuable products and minimise waste.
Pet Food
Like us, pets require the right balance of protein and beneficial omega oils to ensure optimum growth and development. Our Barramundi is the perfect source of these essential nutrients, so discarded fish are provided to a premium pet food manufacturer.
Plant Fertilizer
Left over feed and other biologic waste is added to a specialised composter which turns these ingredients into an incredible plant fertilizer we call "Barra Boost". Certified safe for use with all types of plants, it has high levels of nitrogen, phosphorus, and calcium, which helps plants grow faster, stronger, and brighter.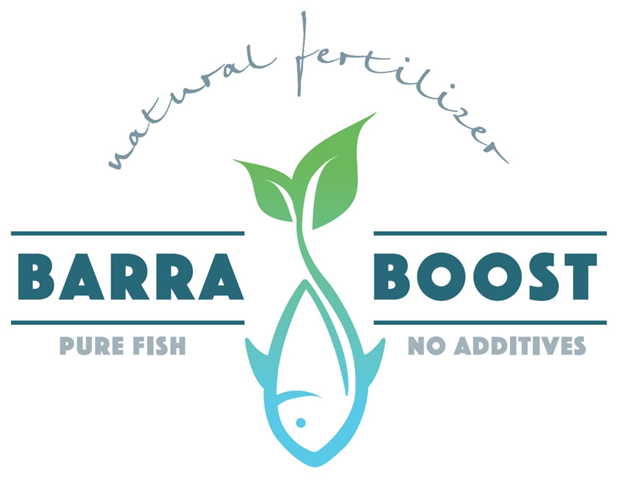 Get all the latest barramundi news to your inbox: