The future of aquaculture is here
Welcome to MainStream Aquaculture
Where the perfect balance of science and nature meet to supply the world with delicious, nutritious and sustainable Barramundi.
Combining a deep understanding of Barramundi biology with state-of-the-art technology and a scientific approach to fish raising, MainStream Aquaculture operates the world's largest Barramundi hatchery, and is one of Australia's leading growers of Barramundi in Australia and throughout the world. Find out more about how we care for our fish, our industry and the future of our planet.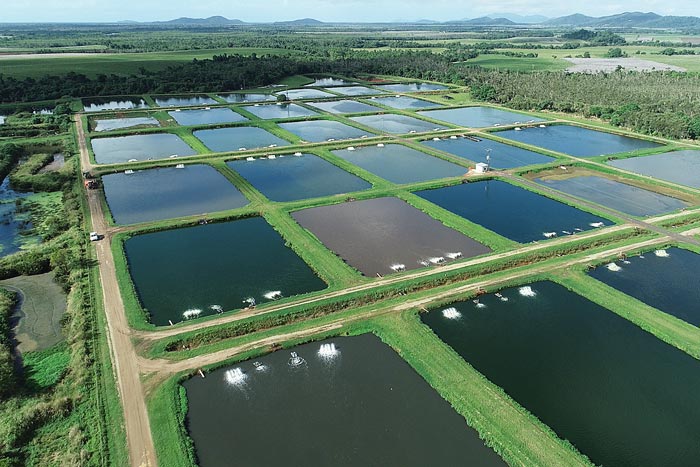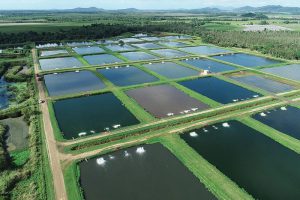 ---
Our farms and customers
From our Australian operations, MainStream Aquaculture proudly export fingerlings to customers in 31 countries across the world. We also produce premium table fish for domestic and international markets in Australia and the U.S.A.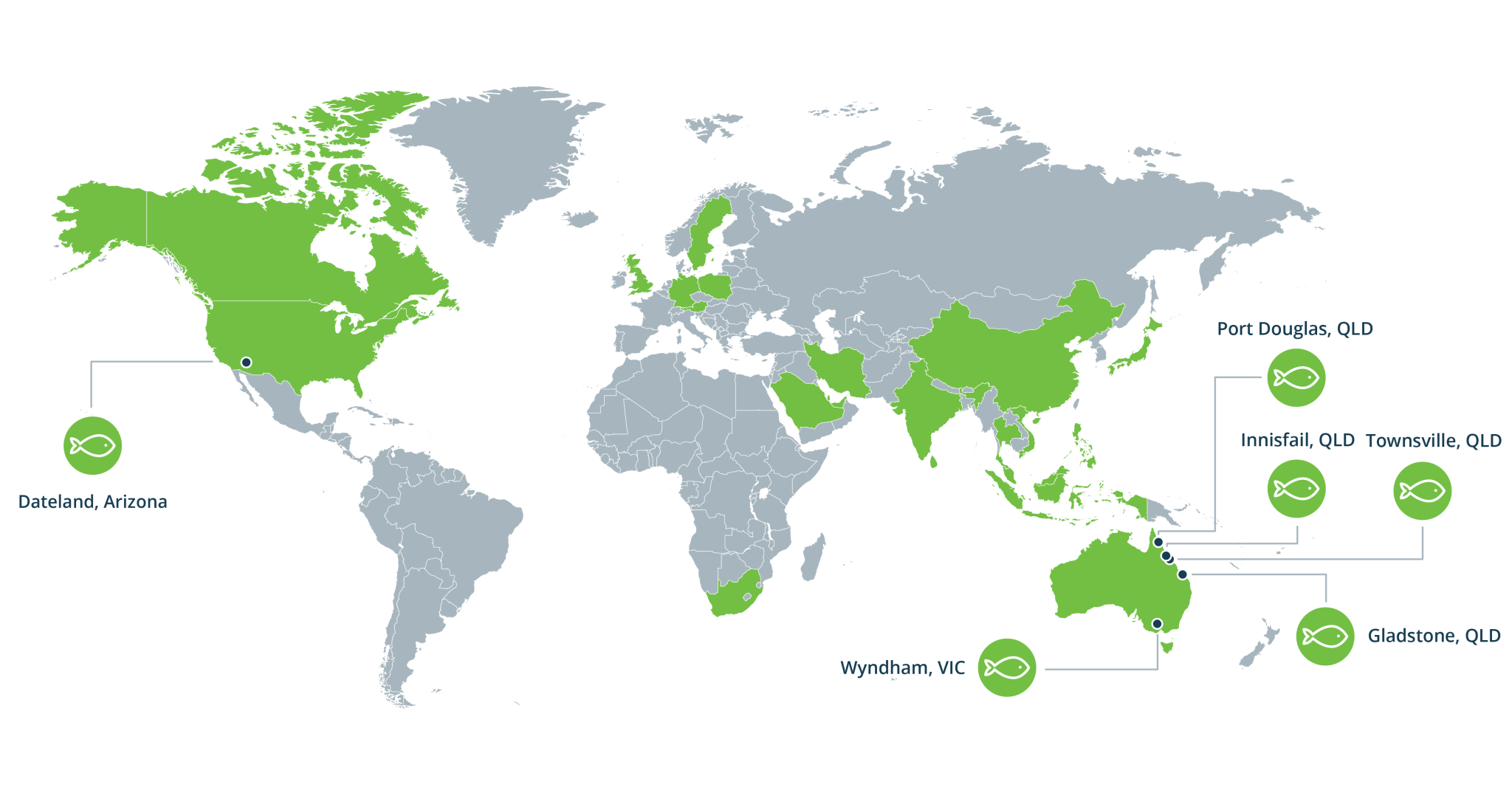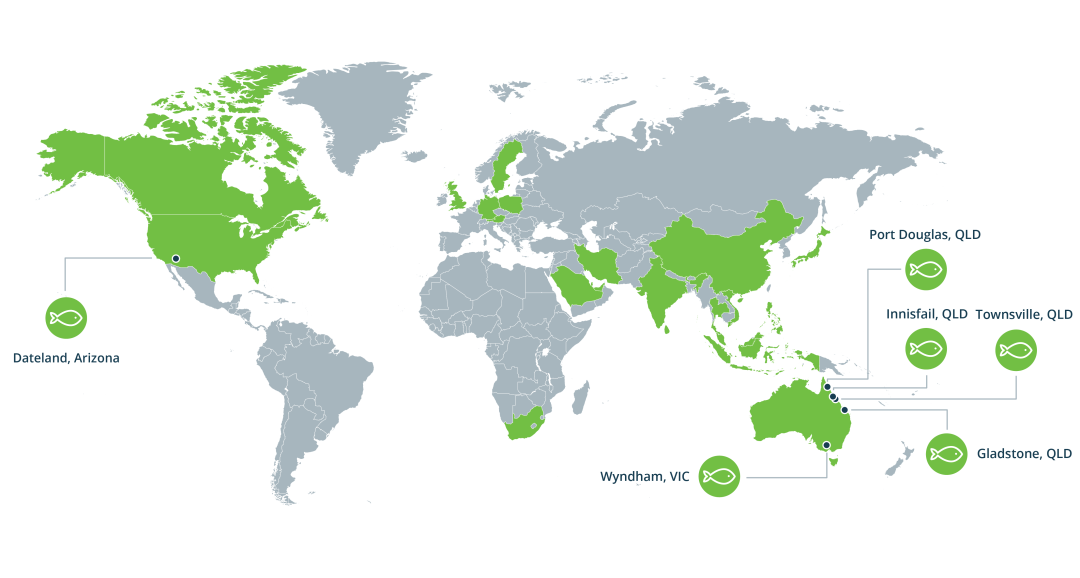 Urban Farm and R&D centre
Wyndham, VIC
It all begins at our state-of-the-art urban farm just outside Melbourne, raising the healthiest, strongest and fastest growing Barramundi fingerlings in the world. At this site we also raise table fish Barramundi grown in geothermally heated spring water drawn from the ancient aquifer free of any industrial or biological pollutants.
Pristine Ponds and Wetlands
North Queensland
The warm climate of our Tropical North Queensland farms are the perfect environment to raise our vigorous fingerlings into robust and healthy large Barramundi. With 92ha of unique wetlands and pristine ponds in its' natural state, the pure, unadulterated waters infuse these magnificent fish with award winning flavour.
Born in Australia, Raised in USA
Arizona, USA
The warm spring waters sourced from a pristine aquifer provide the perfect environment for our Barramundi to grow and thrive. Grown to large, fillet sized fish, our Barramundi feel right at home in the Arizona desert.
About Mainstream Aquaculture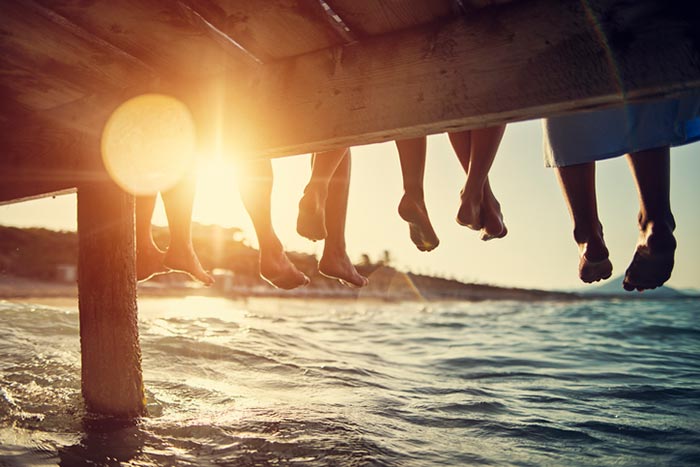 Sustainability
For every additional fish we are produce, we are saving one additional fish in the wild.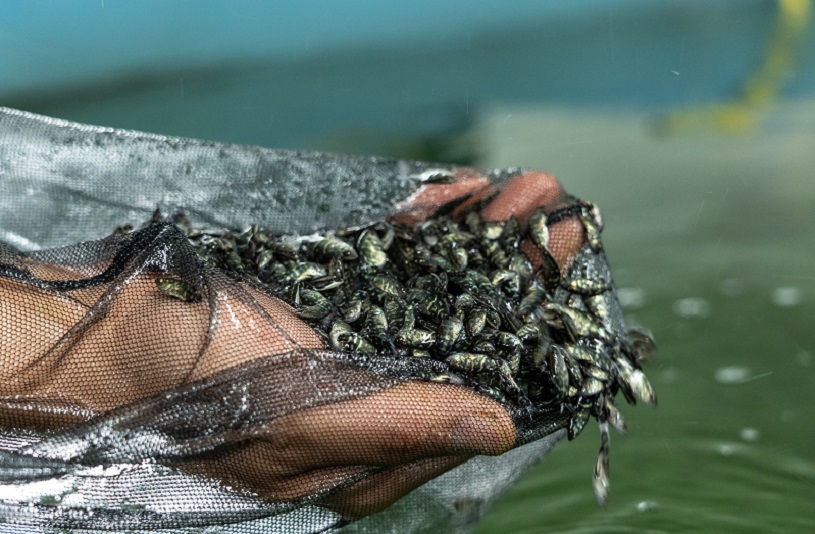 Fingerlings
A passionate team with a deep understanding of raising Barramundi results in the strongest, healthiest fingerlings available.
Get all the latest barramundi news to your inbox: