Rick Romanin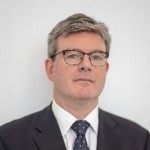 Rick joined Mainstream Aquaculture Group in early 2016 as its first CFO, his arrival timed to coincide with the construction of the landmark Wyndham RAS facility.
Rick started his career in his native Melbourne, where his first professional role was as an Industrial Engineer working for Kraft Foods in Port Melbourne, however it wasn't long before he found his way into Finance where he worked variously over several years as a Management Accountant, Property Manager and eventually as an Internal Auditor. He then left his FMCG roots behind and went on to cut his teeth in a more structured finance role as the Corporate Accountant at the then large conglomerate Amcor Ltd, consolidating over 200 subsidiaries and taking care of complex group treasury functions. Needing new challenges Rick then packed his bag and set sail for Europe where he spent the next ten years working as a Forensic Accountant, Group Controller, head of M&A and eventually as a Finance Director. During that time he has variously based in London, Paris and Brussels with extended stints elsewhere in Western Europe and eventually the States. Initially working in logistics, the largest assignment was with the world's largest drinks company Diageo, where he was working as head of Group FP&A at the moment that Diageo was formed through the merger of Grand Metropolitan and Guinness PLC. He then moved back to Melbourne and served as Mayne Health's Finance Director for its sixty hospital network, was Head of FP&A for Coles Myer's $23Billion Food, Liquor and Fuel Group, Finance Director for Linfox's $1.2Billion ANZ Operation and CFO and then acting CEO for the Korda Mentha owned Greyhound bus lines based in Queensland.
Never one to follow a conventional path Rick has always committed himself to his passions, family being the highest of these, he took an extended sabbatical over several years to care full time for his young family. Community is also important and this has led to roles as Treasurer for the local school, Secretary for the local football club, coach for the local cricket club and Vice President, umpire, coach and chairman of selectors at the local baseball club, all of which his two children Jack and Lauren participate in.
Get all the latest barramundi news to your inbox: