Stewart Baron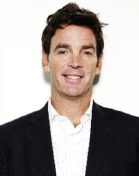 Stewart Baron is the owner and Managing Director of Baron Corporation.
He is on the board of Peter MacCallum Cancer Foundation and is Chairman of its Finance Committee He is a board member of Peter Scanlon's private family group, Taverner, and a board member of Kaplan Equity Limited which has a particular focus on water agricultural assets Stewart belongs to the Young President's Organisation, Melbourne Chapter as well as CEO He is also a board member of Mount Scopus Memorial College Foundation.
Stewart is married with four children.
Get all the latest barramundi news to your inbox: