Aqua Farm 2023 conference at Melbourne Convention and Exhibition Centre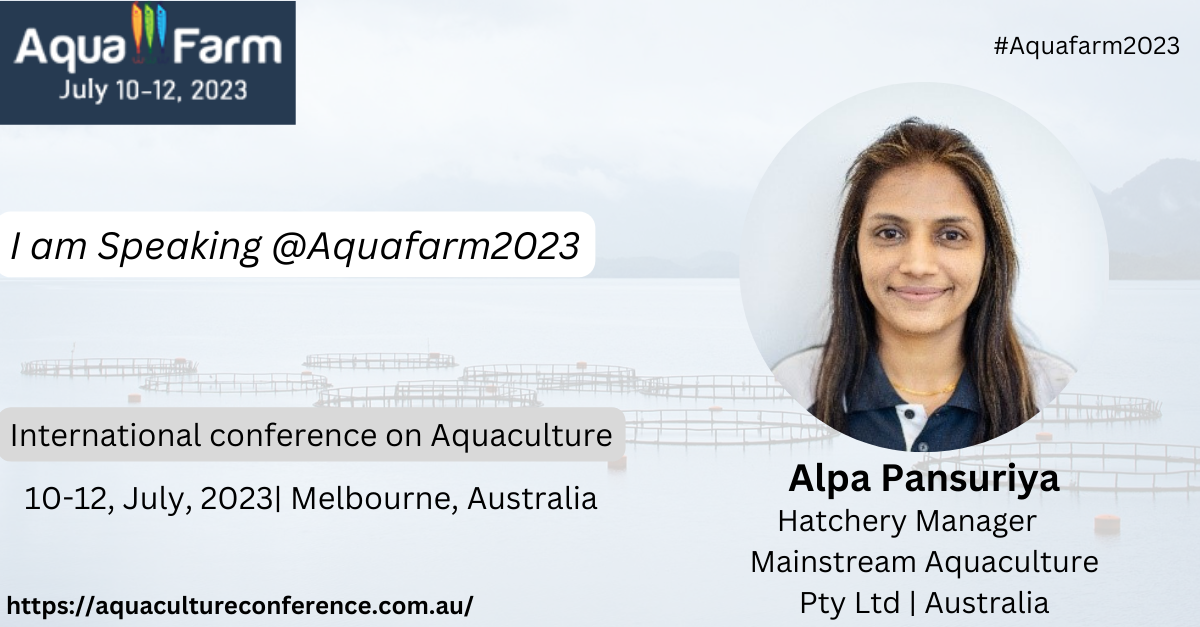 Our Hatchery manager, Alpa Pansuriya, spoke at Aqua Farm conference hosted by Prism Scientific Services on July 10-12, 2023 at the Melbourne Convention and Exhibition Centre.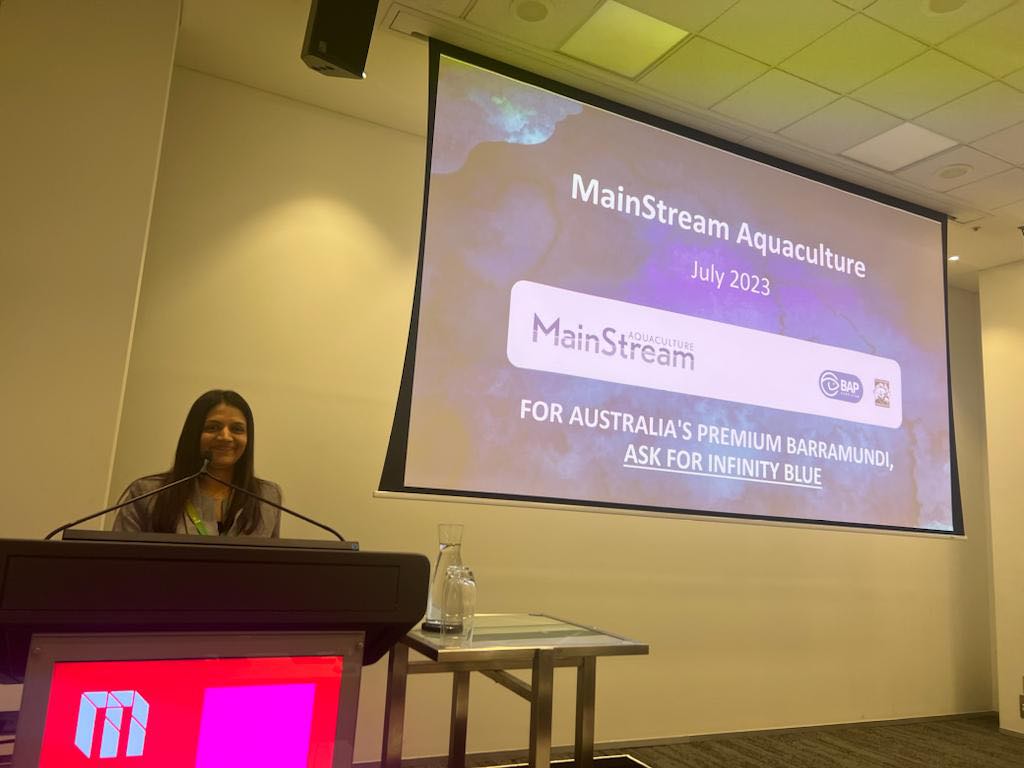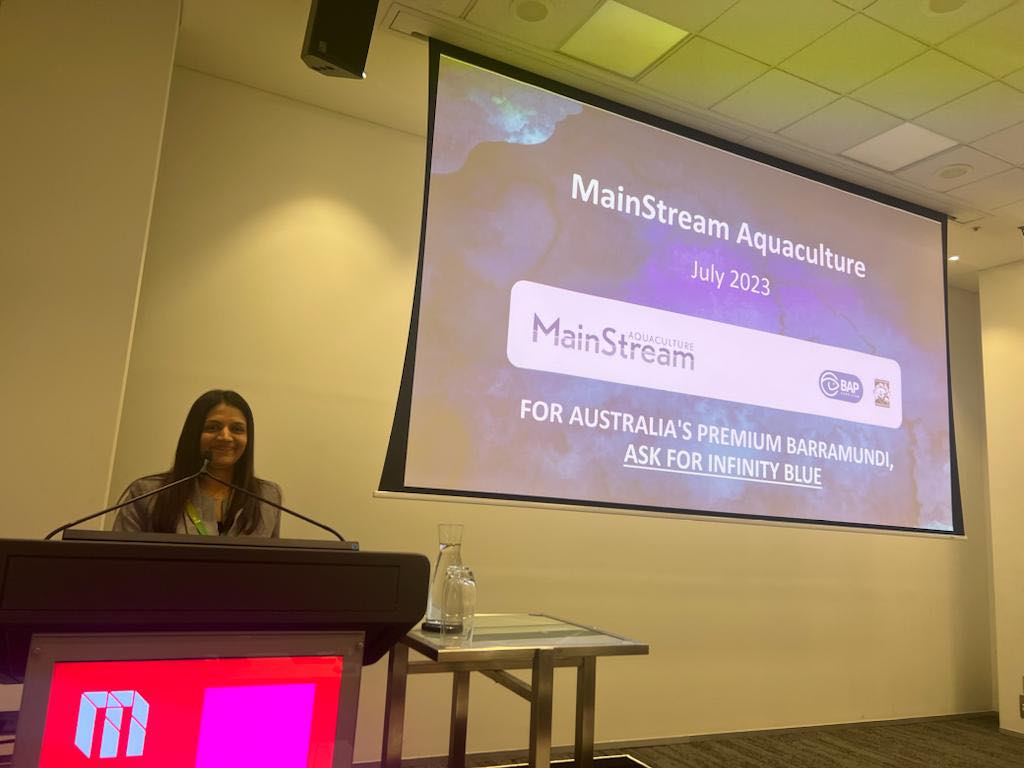 Our Hatchery operation is the largest of its kind in the world and we just celebrated our 200th batch of Barramundi spawns. This marks the second big milestone in the Hatcheries business after batch 100 was achieved in 2015. Since inception, MainStream Hatcheries have produced over 1 billion fish!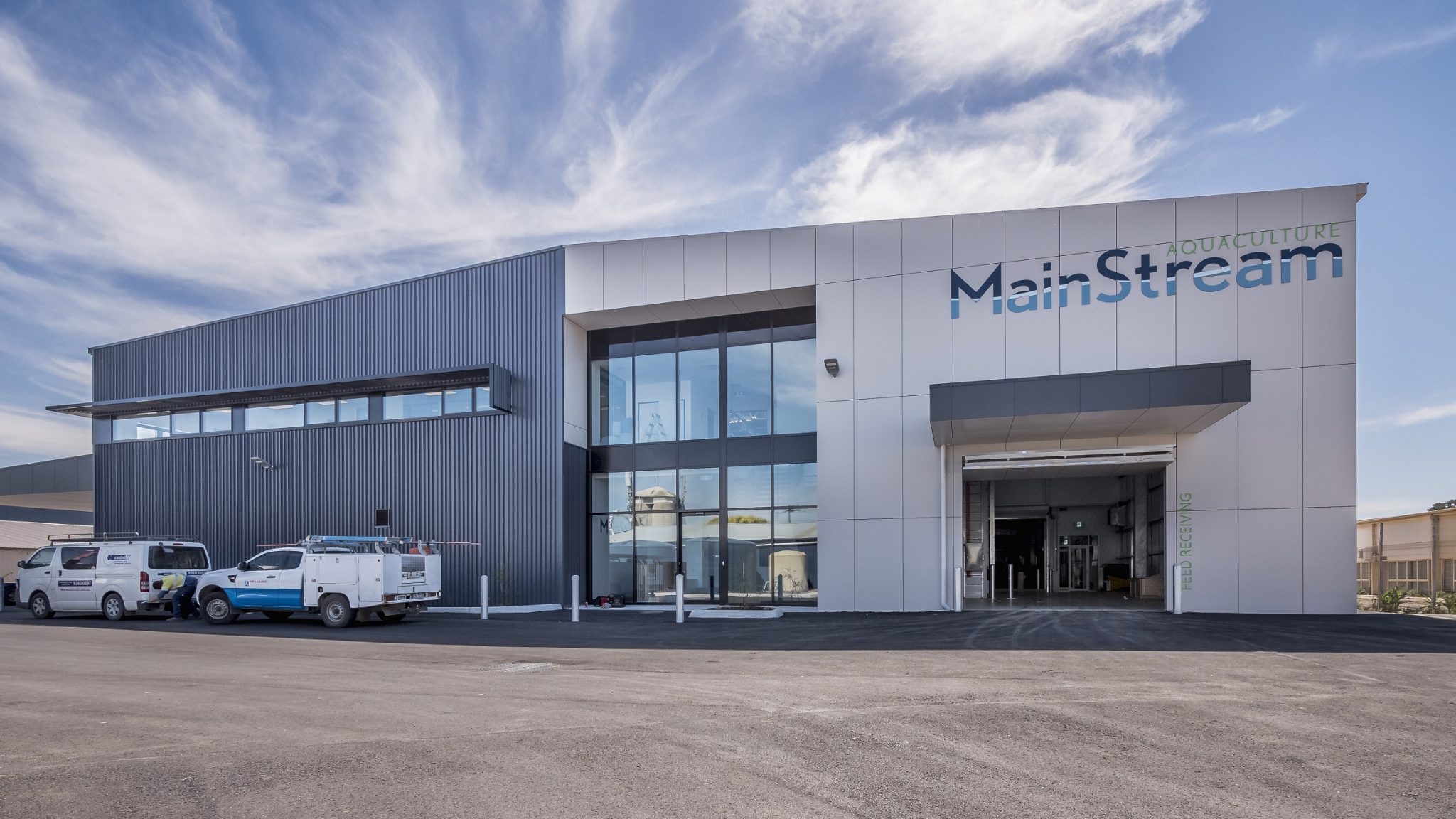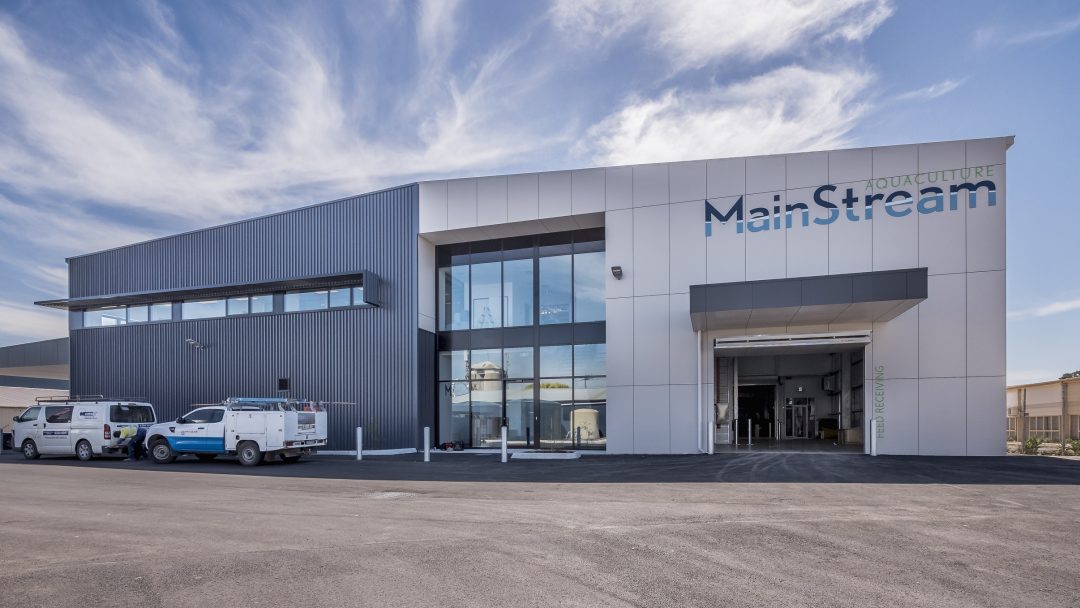 It was an exciting event to explore how innovative approach to sustainable aquaculture can revolutionize the industry, tackling environmental challenges and promoting responsible seafood production.
Get all the latest barramundi news to your inbox: