MainStream Aquaculture and Urban Green Farms to deliver unique aquaponics curriculum to Australian school students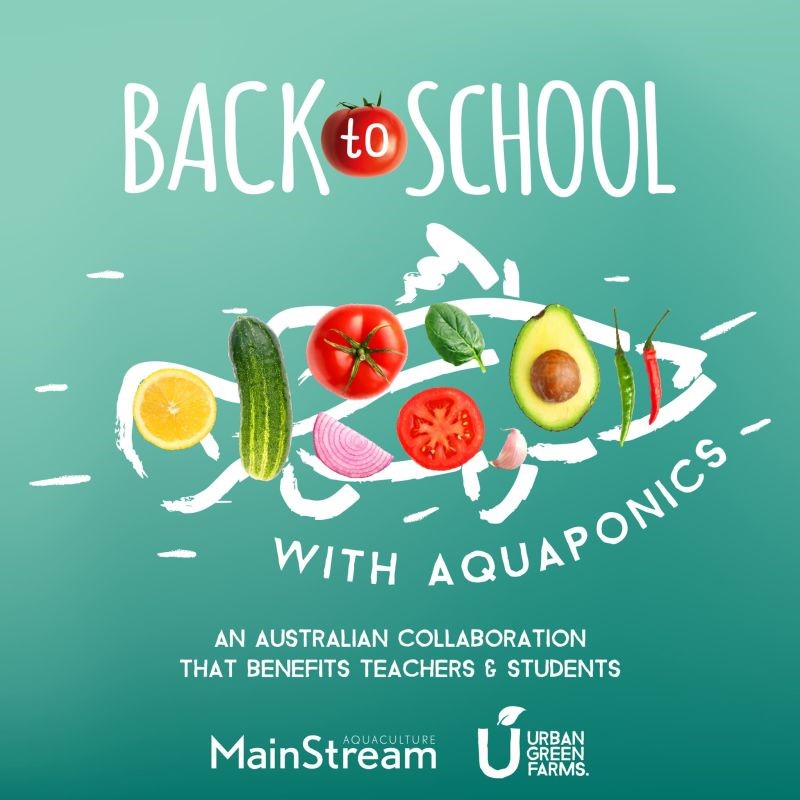 The world's largest Barramundi hatchery, MainStream Aquaculture is partnering with Urban Green Farms – a Melbourne based urban farming solutions firm to deliver unique STEM educational programs to Australian school children. The program uses theoretical and practical lessons to demonstrate the technical aspects of growing food in a water-based ecosystem, in particular Barramundi (Lates calcarifer).
MainStream's Chief Scientist and Founder Dr Paul Harrison said, "we have a responsibility to do everything we can to create a healthier, cleaner and happier planet. Partnering with Urban Green Farms to teach Australian students sustainability and fish raising practises fits perfectly with our values and is a project we are extremely excited about".
STEM refers to educational programs that cover science, technology, engineering and mathematical subject matters. The programs cover the specific knowledge found in each of those areas all while, highlighting the connections between the disciplines, allowing a better understanding of the topics through integrated learning. The aquaponics curriculum created and delivered by Urban Green Farms actively promotes skills such as critical thinking, problem solving and creativity among students. These are skills that are increasing in demand within a variety of evolving industries. The unique aquaponics curriculum created and delivered by Urban Green Farms is a natural fit for STEM education, providing hands on, practical and integrative learning opportunities for students and teachers.
Urban Green Farms Managing Director, Andrew Meseha said, " We've spent years working with the Education sector in the development of our sustainable Aquaponics programs. I'm thrilled we've partnered with MainStream Aquaculture. Urban Green Farms has always been about Australian innovation and strong partnerships. This collaboration is uniquely designed to provide a holistic, interactive approach to sustainable STEM Education, and it's really fun".
Traditionally, the two basic forms of water-based farming are aquaculture, which is growing fish and other aquatic animals and hydroponics which is growing plants without soil. Aquaponics combines the two to create a symbiotic ecosystem where fish and plants can grow in harmony. As the fish grow, the waste produced nourishes the plants, who in turn clean the water keeping the fish healthy. On an industrial scale, aquaponics can provide a solution to the global increase in food production demands due to the efficient use of resources.
With a shared passion for sustainable food production and education, MainStream Aquaculture, is pleased to be supplying Barramundi to such a forward-thinking and valuable program. Barramundi have been identified as the ideal fish for the program due to their suitability to thrive in in a variety of aquaculture systems. The fish's natural schooling behavior, calmer demeanor and general hardiness will ensure that lessons can be carried out as planned. As a further incentive to introduce STEM learning programs into school students, Urban Green Farms have also identified a number of federal and state based grants and funding opportunities that school may be able to access. To find out more about their aquaponics curriculum or the possible government funding opportunities for STEM education please visit the Urban Green Farms website.
Get all the latest barramundi news to your inbox: