Thank you all for a wonderful 2022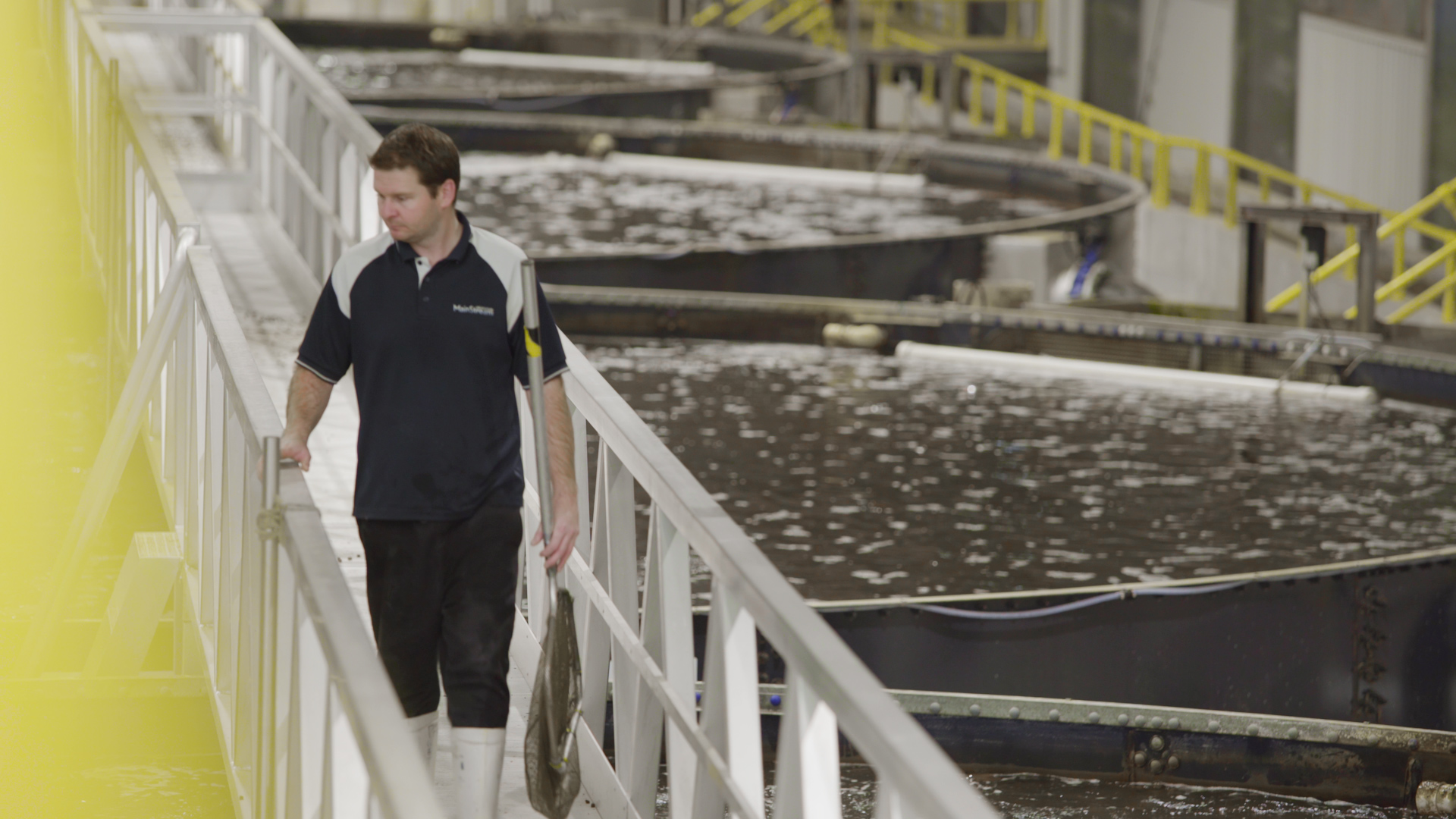 It's been a fantastic year for us here at MainStream and although we can't go through all of the happenings in 2022, here's a quick recap.
Our People: The only thing we love more than fish is our people. MainStream's talented and dedicated family keeps growing and growing, from Victoria to Queensland to Arizona, USA. We've had a challenging year but our people got us through it. And from the looks of it, the passion and dedication are higher than ever before.
Infinity Blue Barramundi: Our delicious Barramundi has continued to win the hearts and taste buds of customers of Australia's best restaurants and most discerning retailers. We have revitalised the brand to focus on provenance and eating qualities. Customers, depending on their trade and need, now have the option to choose their fish, farm and provenance while remaining confident in the Infinity Blue quality in all its forms.
Hatchery: MainStream's fingerlings continue to impress the world and we've added new countries into our customer portfolio now totaling 28 export markets. Our position as the world's largest supplier of barramundi fingerlings continues to strengthen, with our fingerlings demonstrating a 5% per annum improvement in growth rates.
Ornamentals: It's been a banner year for MainStream's Golden Barramundi ornamentals. Our Golden Barramundi have been featured as part of David Jones' 2022 Spring Flower Show right in the heart of Melbourne in the Bourke Street mall. Our Golden Barramundi continue to gain a cult following from rare fish collectors and monster fish enthusiasts.
Sustainability: We have finished installing a 516kW rooftop solar PV array, reducing our grid electricity consumption by around 11% annually. In terms of our farms, all seafood that is sourced from our farms can be trusted to be sustainably produced to the highest of industry standards. MainStream is dedicated to waste reduction and as such has a holistic business approach where nothing goes to waste. Investments: MainStream purchased a 1,100-acre fish farm in Arizona, USA. This transformational acquisition will see one of the world's largest producers and suppliers of Barramundi expand its growing portfolio of assets to now include domestic production in the USA market.
Get all the latest barramundi news to your inbox: