MainStream's Golden Barramundi Shine Bright at David Jones Flower Show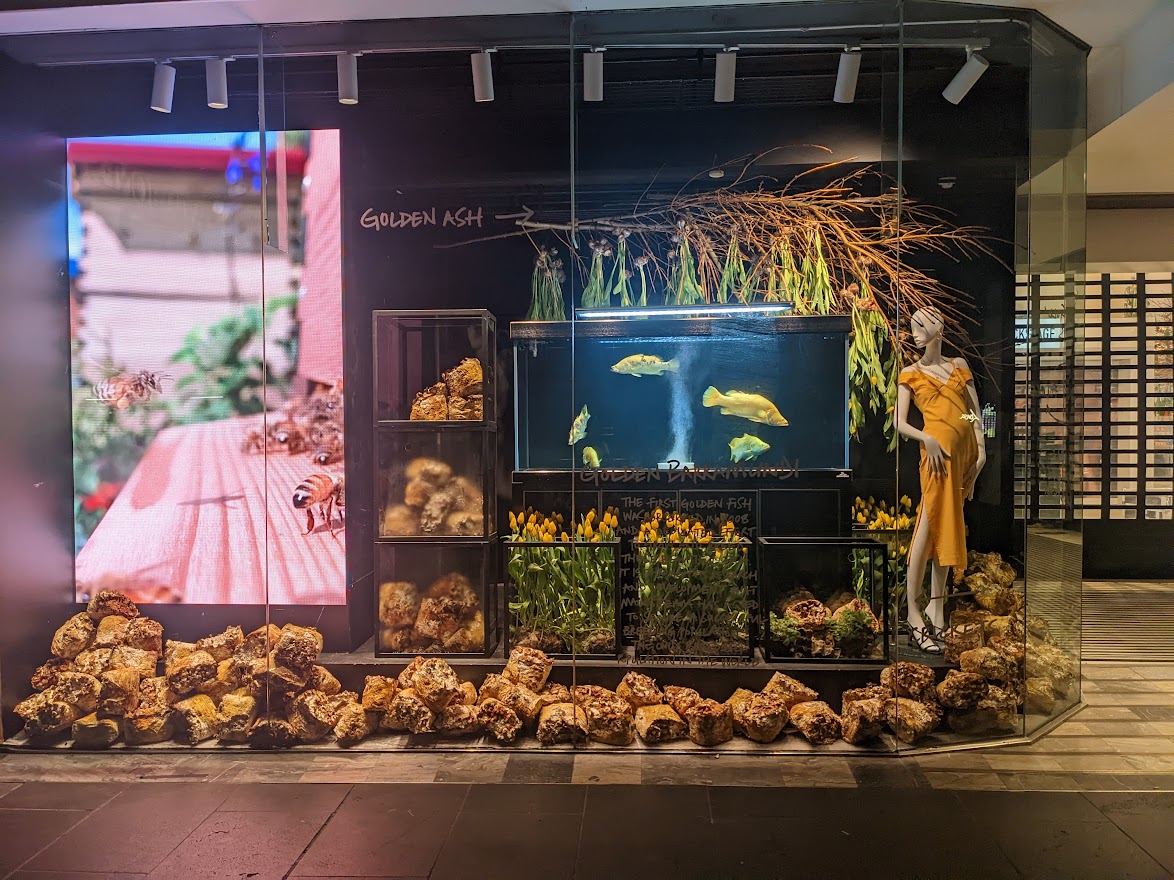 MainStream Aquaculture's beautiful Golden Barramundi have been featured as part of David Jones' 2022 Spring Flower Show. Crafted by environmental activist and floral artist, Joost Bakker, the show includes all forms of nature, with hundreds of different species on display, all coming from suppliers, growers, and producers within kilometres of Bakker's farm.
This includes oyster mushrooms in candy hues, mycelium blocks, snails, a tank of MainStream's rare Golden Barramundi, crickets and other insects, all housed under canopies of tulips, golden elm branches, yellow forsythia, apple and pear blossom.
"I want to get people excited about the beauty that surrounds us," Bakker said, "to understand and feel like they're immersed in an ecosystem where every single element is connected.
"I believe we need to transition into a world where we generate no waste and I think the David Jones Flower Show will be a great example of how future floral installations can be designed."
The exclusivity of Bakker's installation cannot be understated as the the existence of Golden Barramundi in the wild is extremely rare, with the chance of one being born one-in-ten million. MainStream's dedicated Golden Barramundi breeding program, first commenced in 2008, nurtures a population of these exquisite fish, which are a popular addition to the most discerning aquarists.
The installation is available for viewing at David Jones' Flagship Melbourne Bourke Street Store until October 23, 2022. Paying homage to Australia's incredible array of native fauna and flora, MainStream's Golden Barramundi are proudly gracing this installation for the public's enjoyment.
Get all the latest barramundi news to your inbox: